It took me five months to get a new oncologist from Fallon, the HMO that runs my Medicare Advantage plan. It began last November when, in a necessary cost-cutting move, I gave up my Medigap policy and signed on with Fallon Senior Medicare Advantage plan.
To get started on the wrong foot, the customer service person who signed me up gave me incorrect information. She had assured me Dana-Farber in Milford was covered by Fallon. This turned out to be untrue and left me without an oncologist. I was annoyed, but not wildly upset. They said I could see my Dana-Farber oncologist once more and I figured I'd get a referral from him.
That turned out to be overly optimistic. My oncologist didn't know anyone at UMass in Worcester — Fallon's only cancer care facility in Worcester County. Like many satellite facilities  for larger institutions, it's hard for them to keep ambitious young doctors on staff. They stay a while, then move to better paying jobs at bigger more, prestigious hospitals. A few doctors stay, usually those who live locally, but most move on. It's a bit of a revolving door, personnel-wise, though it really isn't their fault.
Even this didn't faze me. I'm past surgery and chemo. I'm in the maintenance phase. I go for checkups and blood tests. Once a year they scan me to make sure nothing is growing someplace it shouldn't. Nonetheless, I'm only 2 years from the initial discovery of two separate tumors and there have been a lot of cancer deaths in my family. Mother. Brother. Both maternal grandparents and I've had cancer twice, so there's no reason to assume I'll ever be entirely safe. I'm not acting crazy because I feel it's a bit soon to stop monitoring me.
My doctor assured me that the facility is good, but he couldn't help me find a new doctor. He suggested I call the HMO and ask them who do they have in medical oncology with a speciality in breast cancer.  I already knew my PCP couldn't give me a referral because she said so. She had suggested I get the referral from my oncologist. Back to square one.
I called Fallon.
She said — this is a quote: "We do not list our doctors by specialty."
"What," I asked, "Do you list them by? Alphabetically?"
I mean, seriously, if you don't list doctors by specialty, how in the world can anyone get an appropriate referral? This is supposed to be senior health care organization. It's not as if cancer is a rare event. There's a lot of it going around. I patiently — really patiently — explained I needed a medical oncologist specializing in breast cancer. That yes indeed, cancer doctors are highly specialized and it really did make a difference and no, there's no such thing as "just an oncologist." If ignorance was bliss, this was one deliriously happy young woman.
After I explained for the dozenth time it would not be okay to send me to "just any" oncologist, that I wanted someone who knew about my kind of cancer and moreover, I want a doctor who has been out of medical school for at least 5 years. I'm not ready to put my life in the hands of a baby doctor. My life, my choice.
I spent over an hour trying to make some progress, being repeatedly told I needed to go to my primary care doctor and get a referral from her. Despite my explaining she had already told me she didn't know the doctors at UMass Oncology, it was like talking to a doll who only has three or four recorded phrases. By now, my good nature was gone and my fangs were showing.
It took another 45 minutes and further reiterations of the same information to get transferred to a supervisor. I told the story again. Finally, she said she would "research the problem" and get back to me.
I called my doctor's office, explained that I hadn't been able to get a referral from the oncologist at the Dana-Farber, nor could I get a referral from Fallon and they seemed to be of the opinion my family doctor should send me to the right doctor even though I had told them that Dr. S. didn't know the doctors in Oncology at UMass in Worcester. I needed someone to step up to the plate and help me.
A few hours later, my doctor's office called back and gave me a name, an appointment, and a phone number. The appointment was for just a few days hence, also my birthday. I didn't want an oncology appointment on my birthday. Nor did I need an appointment immediately. I had just had my big annual scan and wouldn't need to be seen again for six months, so I called the doctor's number to change the appointment to something sensible.
I got transferred then transferred again and wound up talking to Lisa, the administrator for the Breast Cancer Care department. It turned out that the doctor with whom I'd been booked was a surgeon, not a medical oncologist and that in any case, they couldn't do anything without my medical records which were scattered through three hospitals and a doctor's office — each located in a different town.
Lisa said not to worry, she would take care of it. Remarkably she did. She changed the appointment and booked me with a doctor who specialized in my type of cancer, called all the various offices and ordered my medical records send to UMass. Said if I had any kind of problem, give her a call and she'd fix it because women with cancer shouldn't have additional problems because they already had quite enough. My opinion precisely. But wow. What a difference a woman with intelligence and a willingness to actually provide customer service can make!
Shortly thereafter, my doctor's assistant called asking why I'd cancelled the appointment she had made for me. I explained that she had booked me with a surgeon. I'd already been surged so I needed a different kind of doctor. She was pissed off because it hadn't been easy to get that appointment and seemed impervious to the difference between a medical oncologist and a breast cancer surgeon. I explained — again — that a surgeon would not be able to help me because I don't need a surgeon. I have no breasts, but I really do need my medical records … and she said yes, Lisa from UMass had called about that but she wasn't sure where to send them.
"Didn't Lisa tell you where to send them?" I asked.
"Yes," she said.
"Then … why don't you send them where she told you to send them? What am I missing?"
"But you cancelled the appointment I made!" she said, still angry.
"I changed the appointment. Really Lisa changed it because the doctor to which you were sending me was the wrong doctor. Now I have an appointment with the right kind of doctor. I'm not blaming you, so why are you mad at me?"
And so we went back and forth for a while until she finally accepted she had booked the wrong doctor, but I assured her that I truly appreciated her efforts. Since this is my life, getting the right doctor was my goal regardless. Sorry to upset you.
"Oh," she said. Not a "sorry" in the batch.
"Right," I said.
I've gotten a lot of calls from Fallon since then, all of them wanting me to explain again why I wasn't happy with their customer service. I said a patient should be able to call and get names of appropriate doctors and at least some basic information about the doctor, like how long he/she has been in practice, their specialty, from what medical school he or she graduated and on which boards he or she is certified. And this information is fundamental to medical care and I am entitled to this information and they are obligated to provide it. Nor, I pointed out, is this such a difficult thing to accomplish. I could produce an appropriate data base in a couple of days using the internet and making a few phone calls. The problem could be solved with a memo sent to all customer service personnel in an email. Lives could be saved and it wasn't an insurmountable problem. It just needed someone to recognize they had to do something and just do it. Although everyone agreed with me, I had the definite impression that no one would do anything about it. Inertia always seems to win over doing the right thing.
The day was only half over and I was not done with medical misinformation.
When I finally finished the marathon calls to Fallon, I got a call from Humana Insurance to remind me I hadn't made a  payment this month.
I hadn't made the payment because I cancelled the insurance when I switched to a Medicare Advantage (HMO) program. I didn't want to switch but I couldn't keep paying the almost $200 a month for my Humana policy.  When, at the end of November, I signed up with Fallon, I called Humana and explained I was changing to an advantage plan and needed to cancel my Humana policy as of the first of the year. I was told that as soon as my new program kicked in, the policy would automatically be cancelled and there was nothing more I needed to do.
"Are you sure?" I asked.
"Absolutely," I was assured.
So, there it was, the middle of March and Humana is harassing me for money I don't owe. When they called again, I finally got a person on the phone and pointed out I had called and cancelled at the end of November 2012.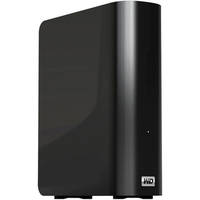 The representative said that he could see in his records I'd called to cancel, but I'd been given incorrect information. I was required to send them a letter; I could not cancel by phone or on-line. I pointed out that I signed up on-line and on the phone, so why did I have to write a letter to cancel? "Those are the rules," he said.
"I want to speak to your manager," I said. He explained that the manager would tell me the same thing. I pointed out that I didn't care, I wanted to talk to a manager, and I don't owe them any money. He said I'd have to file a dispute to not pay them because although it was their fault and they have it in their own records that I called in advance to cancel the policy, it didn't matter. I was going to have to fix the problem, even though they were the ones who had caused it.
I thought my head was going to explode.
The manager reiterated that indeed they had given me incorrect information, but now it is my problem. Tough luck lady.
I hung up before I said something really rude. I believe there was steam coming out of my ears.
I took a slow, deep, cleansing breath, then called the other customer service department, the one whose number is printed on back of the membership card.
The lady I spoke to looked it up, agreed they had given me erroneous information, contacted the cancellation department and assured me it was fixed. I have a name and a number in case it isn't. I pointed out that until this snafu, I'd had positive feelings about Humana and would have recommended them.
They had handled my claims promptly without haggling, but they had burned a whole year of good will in about an hour. I pointed out that I was not going to pay them any money because I didn't owe them any money and they know it. I wasn't going to send any letters or dispute any charges. They could put it all where the sun doesn't shine. And thanks for everything. Have a good day.
It had grown dark while all this was going on and as the day had gone from morning to evening, my hard drive had been doing a full system back up. It was, I was glad to see, nearly complete.
As I hung up the phone, panting with exertion though I hadn't gotten up from the office chair, the backup announced itself finished. I registered the hardware, did whatever I thought I was supposed to do. Garry got back from the grocery store and I put the stuff away. The dogs started howling for dinner. Life closed around me. The dog's dinner was half an hour late and they were telling us they were so hungry they were going to fall over from weakness, poor darlings. They lie like dogs. Of course, they are dogs, which accounts for it.
So passed my day. Now, it's eight in the evening. Either everything is fixed or it's not, but I'm done. Totally and completely out of gas, I am ready for some mindless entertainment. Please,  do not give me anything to think about for at least 24 hours.
How come so  many blatantly incompetent people have jobs? Why are they working when so many others are unemployed?
Something is terribly wrong. I just don't have enough strength to figure out what it is, much less fix it.
-
Related articles