New York Aquarium
See on Scoop.it – Forty Two: Life and Other Important Things


It may not be as bad as the Jersey Shore, but Hurricane Sandy also hit Coney Island's amusement district pretty hard.
For those who asked what became of various parts of the area, this covers it pretty well.
See on www.nypost.com
See on Scoop.it – Forty Two: Life and Other Important Things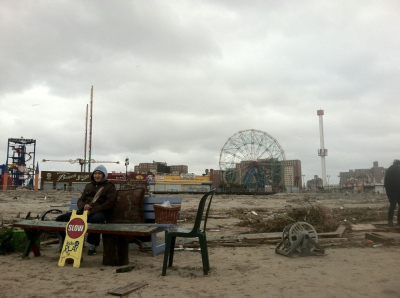 CONEY ISLAND, NEW YORK—Despite rumors of looting in the aftermath of Hurricane Sandy, there was no evidence of mobs near the area's famous boardwalk this afternoon. around the usually bustling landmark was eerily abandoned.
See on puplewig.wordpress.com
The Cyclone and the Wonder Wheel survived. The oldest things made it through the storm. The beach has sustained serious damage and nobody is talking about the boardwalk, but we can hope.