Dark, rain-glistened streets. Ominous shadows hover in trash littered alleyways. Cats screech in the distance. Gunshots ring out and a body slumps into the gutter.
The world of film noir.
As a kid, these were the second show in an afternoon at the movies. The "B" movie. Always in black and white, less than 90 minutes. Featuring the nearly-stars such as Dana Andrews, Richard Conte, Linda Darnell, and Sterling Hayden.
The titles were straightforward. "Where The Sidewalk Ends", "This Gun For Hire", "Kiss of Death", "The Street With No Name", "The Narrow Margin," and "The Killers" among other small films now considered film noir classics.
The people were familiar too. The P.I. (Private Eye). He usually had a five o'clock shadow, chain-smoked, drank cheap whiskey out of the bottle or a paper cup. He worked in a dingy second floor office. The client? Usually a husky voiced, chain-smoking, heavily made up siren out of the Mae West Drama Academy. The P.I's secretary? A snarky, but good-natured woman who didn't take crap from her boss, the cops or hoodlums. The Bad Guys? Sleazy, menacing, and homicidal. Think young Richard Widmark, William (Pre-"Life of Riley") Bendix, Neville Brand, Lee Van Cleef, Jack Elam, Jack Lambert, and probie villain, Lee Marvin. These guys loved to kill.
There were no happy endings in these film noir classics. The female lead usually was a two-timer who got killed or took the fall in the closing minutes. Mary Astor's Brigid O'Shaughnessy was straight out of central casting when Bogie's Sam Spade turned her over to the cops in "The Maltese Falcon." Spade liked her, but not enough to risk a bullet in the back one lonely night.
Robert Mitchum's Phillip Marlowe wondered  "Why does everything I touch turn to shit?" in the 70's reboot of "Farewell, My Lovely".
I loved the fatalism of these movies, far removed from the glossy romantic dramas featuring Gable, Tracy, Flynn and other major stars of old Hollywood.
For a while, we were watching Netflix's stable of dark crime dramas. They come from around the world. All share a world-view including lots of death, depression, depravity, brutal murder, and minimal — if any — humor. Locale doesn't matter. It could be Los Angeles, Denmark, the English countryside, or Sweden. It's one, dark grim world, everywhere you look.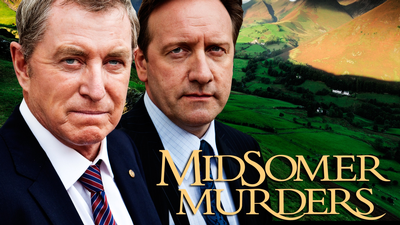 Sometime last year, a new streaming service popped up and Marilyn decided it might be just the thing. At $50 for a year, it's also one of the less expensive streaming services. It shows you everything you might want to see from Canada, Australia, New Zealand, and England. Some stuff from Ireland and Scotland too. Heavy on the Australian and Kiwi stuff.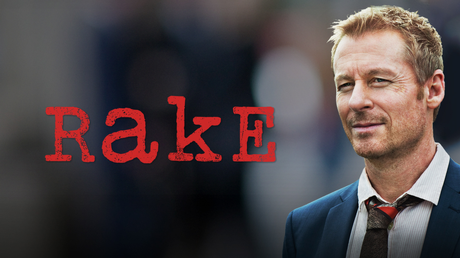 Who imagined we'd get addicted to an Australian soap opera, or fall in love with George Gently? Or become entranced by Murdoch's Mysteries? But we did. From "MidSomer Murders" to "A Place to Call Home" and "Doc Martin," we have happily gone deep into British empire dramas, mysteries, and even a few comedies. I can almost understand a New Zealand accent. Almost.
One of the really sweet parts of all of these shows is that they have wit and humor.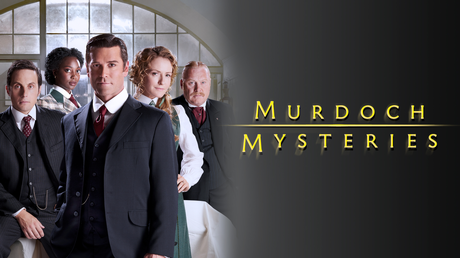 Characters develop, change, and grow … something that has become far too rare on American series. And I have to mention the music. American shows mostly have music that is closer to Muzak. There are exceptions, but a lot of the shows — especially from Australia and New Zealand — have amazingly good music. It's not just background noise. It's beautiful, evocative, singable. I think they haven't yet raised the price on Acorn yet.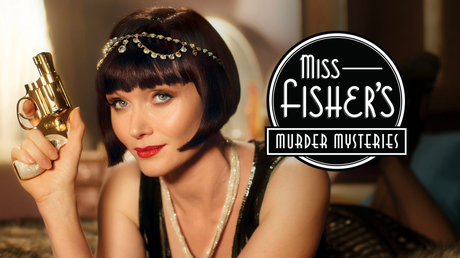 Acorn is a winner in the streaming market. I don't know if it shows up on Amazon or Apple TV, but Roku lets you decide what you want to watch instead of telling you what they want you to watch. I highly recommend the Roku, too. The good one with the remote you can point up your nose but it will work anyway. It also works by voice (yours) but I've never bothered to "train" ours. I hate arguing with remote controls.
I still love those dark and dangerous film noir folks. But these days, real life is sufficiently grim. I prefer my murders with a bit of laughter.
Cheerio!