The biggest lie we tell all the time is that when we check the box at the bottom we are agreeing to an interminable list of conditions that basically say whatever they say. What we know is if we do not sign, we can't use the product.
It's not a choice. It's a mandate. So we pretend we read the legal shmaltz because we need to use the application or product and there's no other way to do it.
But we don't read it. No one reads it. Why bother? Check the box. You have to check it anyway.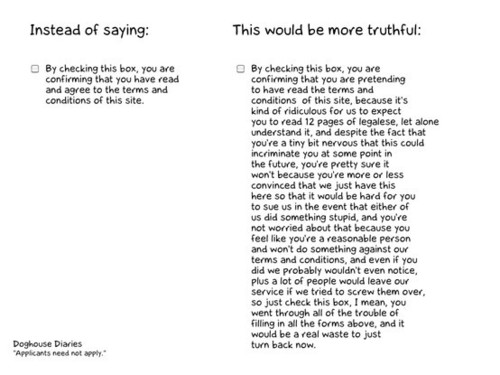 I think once I made an effort to read the small print, but it was years ago when I thought there was a choice.
Now? I just check the box, like everyone else. Have you read those terms and conditions? Ever?
---
---
Categories: Humor, Legal Matters, Marilyn Armstrong, Technology, Words